There have been increasing concerns over data privacy, which is causing many organizations to focus on data governance. In this article, we discuss the 3 data quality capabilities that supercharge data governance. You will learn that it takes more than just data governance but a combined effort of strategy and invested parties. With a combined effort of three strategies, data quality could reach a level that supercharges data governance.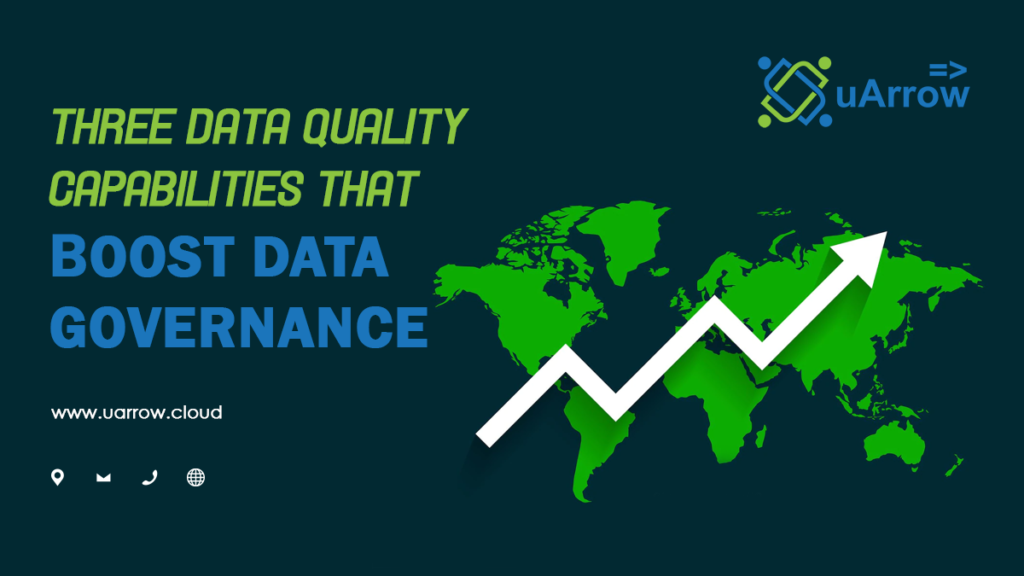 What has been the common strategy to ensure data governance?
Innovation is necessary to implement the right strategy to ensure data governance, but it does not stop there. When it comes to DQ data governance, it is a team effort. It will require every stakeholder in the organization, from the CEO and the Chief Data Officer to the employees, to play an active role here in complying with data governance. But, this system is open to flaws, and data governance comes into question. And this is where the data quality tools capacities come into play.
What are the three data quality capabilities that supercharge data governance?
Data profiling
When it comes to data profiling, it provides detailed information on the elements of data linked to a data source which delivers statistical summaries and other content samples. What does the data profiling tool do? It conducts a quick yet detailed analysis of the data quality based on the original content. This system can be applied to metadata management systems, governance systems, IT systems, and more.
Duplication
When it comes to data, consistency holds a strong value. There should be a consistent display of entities such as contacts, vendors, accounts, and other added elements. This is where duplication and entity resolution comes into play. Organizations utilize data profiling to connect and resolve these entities that possess issues with details such as numbers in place of names or email addresses in place of phone numbers. Therefore, these Data Quality tools can be used to ensure data governance.
Business rules
To be able to achieve the desired data quality, organizations can deploy solutions where business rules are applied. This will assist in the process of evaluating data quality standards that the organization wishes to achieve. In this manner, it is easy to identify the areas of incorrect data. Applying business rules ensures that data appears in order. These tools are not limited to these rules but can be applied in multiple ways to achieve the goal of data governance. Everyone needs the Best Data Quality Service for all types of businesses
Conclusion
These are a few means by which your organization can achieve data governance by using data quality tools. In this article, we have discussed and answered the question, "What are the 3 data quality capabilities that supercharge data governance?" Alternatively, to know more about data governance, get in touch with Uarrow experts to learn more about the subject and how it could benefit your business.